Hanover Chiropractic & Massage Therapy » Services
Services
Chiropractic & Massage Treatments for a Healthier, Happier Southeast Manitoba
At Hanover, we treat patients of all ages including new borns, and children.
Unsure if you have a fracture or just a sprain? Do you have a nagging shoulder elbow ankle or knee injury that you just can't seem to figure out? Chronic back pain that just won't go away? Dr. Magnus DC focuses on assessment and treating the root cause of your pain.
Dr. Derek Magnus DC can provide diversified adjusting, soft tissue techniques, orthopedic testing, and Kinesio taping. Specific treatments include:
Prenatal pillows and table set-up
Instrument-assisted soft tissue
Myofascial release techniques
Torque release techniques
Fees
New patient visit: $50
Returning patient with MHSC: $40
Returning patient, MHSC-exhausted: $45
kids 12 under new patient: $35
kids 12 under returning visit: $30
Post-hour/emergency: $80
Kinesio tape: $10
Direct billing is available for MPI, WCB, RCMP, and other providers upon request.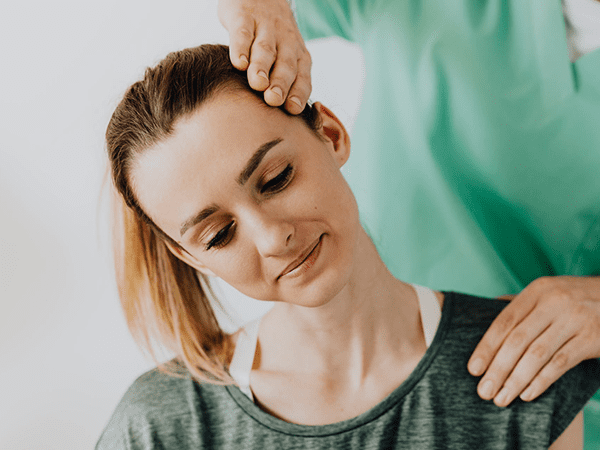 Fees
Direct billing is available by some massage practitioners. Call the clinic to find out more.
Massage Fees, Vanessa Buhler
Direct Bills to Blue Cross
30 min – $55
45 min – $70
60 min – $85
75 min – $100
90 min – $120
Infant massages available for 30 min – $35
Massage Fees, Carina Schroder
Direct Billing to:
Blue Cross
Canada Life
Green Shield
Manulife
Sunlife
Desjardins

30 min – $60
45 min – $75
60 min – $90
90 min – $125 upon request
Massage Fees, Laura Reimer
30 min – $65
45 min – $80
60 min – $95
90 min – $130
Licensed massage therapists Carina Schroeder, Vanessa Buhler, and Laura Reimer provide therapeutic and functional massages based on the needs and concerns of their clients. They use sustained pressure to treat and manipulate soft and connective tissues as well as provide symptom relief and rehabilitation exercises for many of the following:
Soft tissue strains and injuries
Temporomandibular Dysfunction
Sports injury and rehabilitation
Lymphatic and cardiovascular circulation
Pre and Post-natal massage
Direct billing is available by some massage practitioners. Call the clinic to find out more.